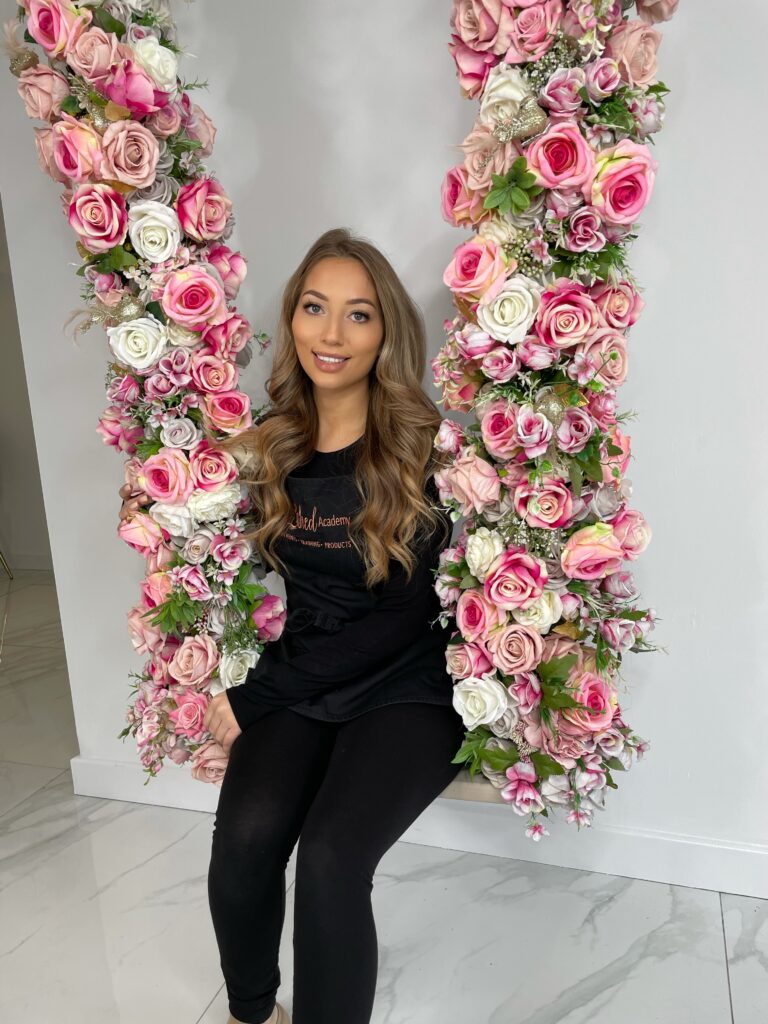 When I completed my first lash course I was a full-time College Student looking at going to University and studying to become a Nurse. I wanted to make some extra money so I started doing the occasional clients' lashes, I also had two other part-time jobs which I fitted in around my studies.
I never in my wildest dreams thought my lash career would take off the way it did! I fell in love straight away with lashes and became obsessed, I'd found my passion and started to get a fantastic reputation and following.
Fast forward three years and I am now running my own thriving business, I have completed my Teacher Training qualification and gaining Accreditation. I have my own product line which people love from allover the world, I continue to be fully booked with appointments and training days, hence why I set up a website to make life a little easier! I wanted to start training other people after I was inundated with enquiries from people globally asking if I could teach them my styles and techniques, they had been following me on Instagram and loved what I created. I now have girls travelling from all over the country and even booking flights just to come and train with me, which is a huge compliment. I am so grateful to be doing something I love every day. I genuinely look forward to going to work and I am so lucky to have such loyal clients who I have made lifelong friends with.
Taking my business to the next level I decided to launch my own branded products. I worked tirelessly and researched many different manufactures as I wanted the best high-quality lashes and products to use on my own clients and now these lashes and products can be purchased via the website for other eyelash technicians to use.
My newest achievement is my salon – The iLashed Academy Ltd, I had been working from home for the past 2.5 years and I was definitely outgrowing my small spare room, so the next step was to set up my own salon & training academy. I now work alongside 5 other talented beauticians and I teach my students in my very own academy!
Finally, I wouldn't have been able to expand my business as much as I have without the help of my amazing Mum, clients and followers. I hope to carry on building my business and make iLashed by Imogen a worldwide brand. I am so proud of what iLashedbyimogen has become and I am extremely excited about the future. I look forward to hopefully seeing you in the salon at an appointment or training day soon!
Imogen x